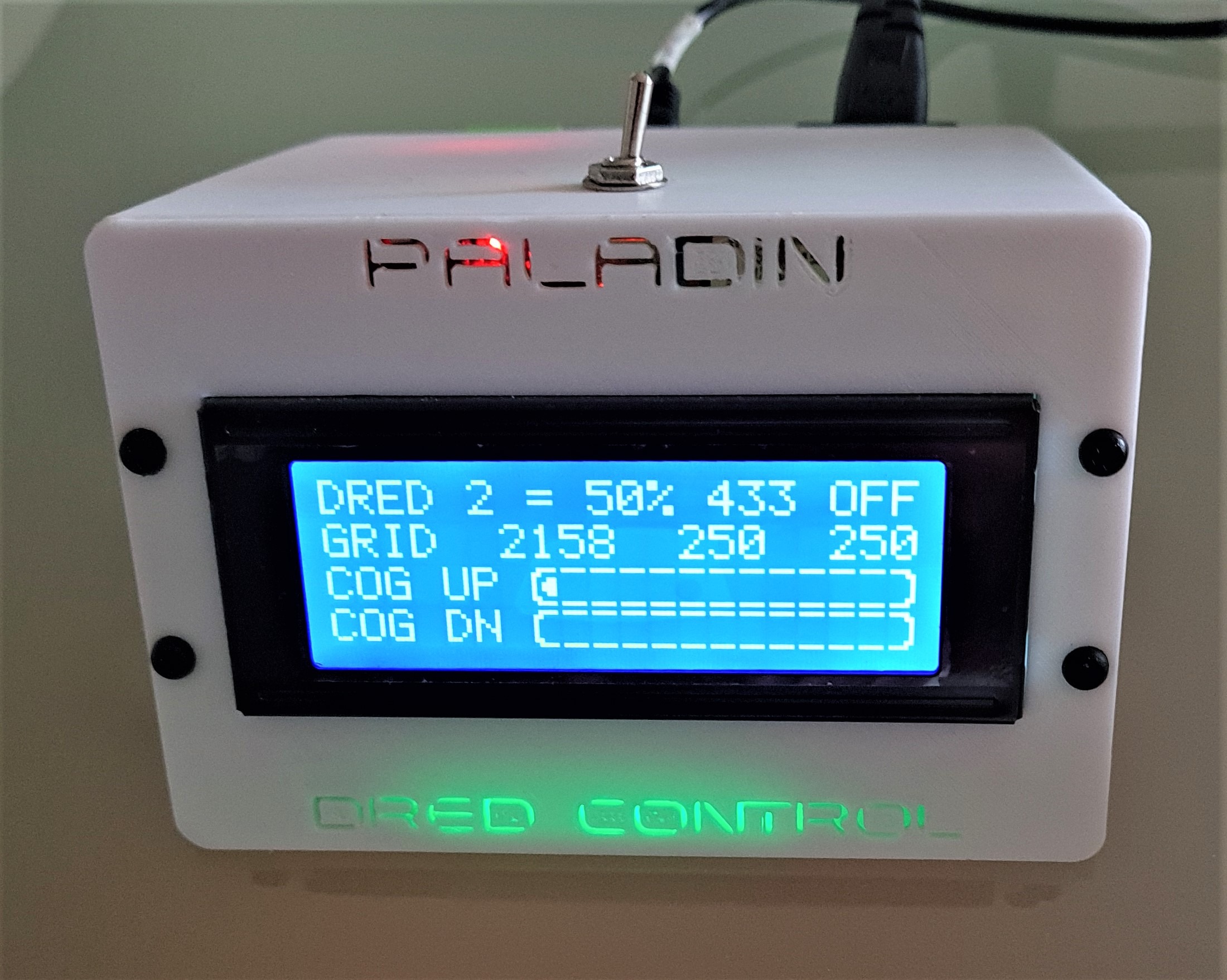 PALADIN THE MOST INTELLIGENT POWER SAVING TECHNOLOGY ON THE MARKET
Save over 35% on your energy bill and use up to 95% of your solar.
---
Paladin minimises solar PV export by using the excess power to heat a regular water cylinder.
---
Accurately using the excess power from the solar panels to heat the water and save money.
---
Paladin takes complete control of the water temperature profile.
---
SMART SOLAR, SIMPLE TO INSTALL, SIMPLER TO USE
Solar Hot Water Controller Videos
DON'T TAKE OUR WORD FOR IT HERE'S THE PROOF
Paladin Facebook Reviews
Installed Paladin in February 2018 My opinion after 6 months + [Summary] "It like Adding a Brain to my Electrical Hot Water tank + Solar System" ` _____________________________________________ [Advantage] ◼ Minimize my Electrical Bill ◼ Shorten the payback period (Solar System + Paladin) ◼ Cover my water heating bill (1/3 of my Electrical Bill) ◼ Cheaper and Better option to an expensive Solar Battery ` _____________________________________________ [Example: Typical Day ] Household of 4ppl + ◼ 7am---MIN Sunlight = Little Solar----- Tank Water temp 47 ° ◼ 12pm-MAX Sunlight = Max Solar ——Tank Water temp 69 ° ◼ 6pm --MIN Sunlight = Little/No Solar--Tank Water temp 69 ° ◼ 11pm-NO Sunlight = No Solar ---------Tank Water temp 57° ◼ 6am--NO Sunlight = No Solar ---------Tank Water temp 47° . _____________________________________________ [1 Day Cycle] ◼ Throughout the Day Excess solar production heat up the tank to it Max temp ◼ Throughout the Night Tank has enough Hot Water for Evening and Morning use ◼ Next morning The cycle of heating the Hot Water start again to it Max temp . _____________________________________________ [Good/Bad Solar Days] ◼ Good Solar days No energy drawn from the grid (AGL etc) to heat up the tank ◼ Bad Solar days Minimize energy draw from the grid (AGL etc). Heating up the tank to recommend standard of 40°. Any more will be a waste of electricity from the grid. . _____________________________________________ [Installer Review – Mark, Matt, Ron] ◼ Easy to talk too ◼ Tech heads ◼ Excellent post installation service ` Had issue twice with the Paladin, which turn out to be the fault of the Hot water tank thermostat and Solar Panel inverter. They came by and identify the issue quickly, fix my fault at no cost and been enjoying seeing a drop in my bills. Amaze by the technology, it only suffers from lack of awareness and technical complexity for one to understand. Ever try to explain what a brain does?

Mark Ting


September 25, 2018

Recently had the Paladin unit installed at our property near Armidale. From the initial query to final installation by the electrician, Mark Robinson has provided impeccable service - communicating with alacrity and trouble shooting installation glitches comprehensively. Laser Electrical & Plumbing in Armidale did the installation and did a first rate job. Mark liaised with Laser throughout the installation in order to minimise any problems. I look forward to receiving my next electricity bill to see what effect the Paladin unit has made. I will share that information in due course. I have no hesitations in recommending to anyone looking at purchasing a solar power diverter to contact Mark. He is a delight to deal with and addresses any queries, pre and post purchase quickly and efficiently. Also, I recommend Laser Electrical & Plumbing in Armidale for excellent service and high quality work.

Harri Keinonen


March 23, 2018

I have had a 5.4 kw Solar system with a Paladin solar control fitted to my house through Matt Hursthouse one of the Paladin team, i had not heard of Paladin before but was surprised when Matt told me what it does. It gives your hot water system and house priority to the power your solar makes then what's left to the grid. 8 months after the solar was installed i noticed the hot water was not as hot as usual. Matt ,Mark and Ron came the next day from the Gold Coast to Victoria Point and checked out everything. The fault lie in the hot water system ( thermostat ) . They fixed that and there was no charge for anything. Talk about Top friendly service, you couldn't meet three nicer blocks. If your thinking about getting Paladin have a chat to them,you will get good advice they don't talk bull.

Pauline Hair


July 12, 2018
How It Works
Paladin Solar Diverter & Hot Water Management System.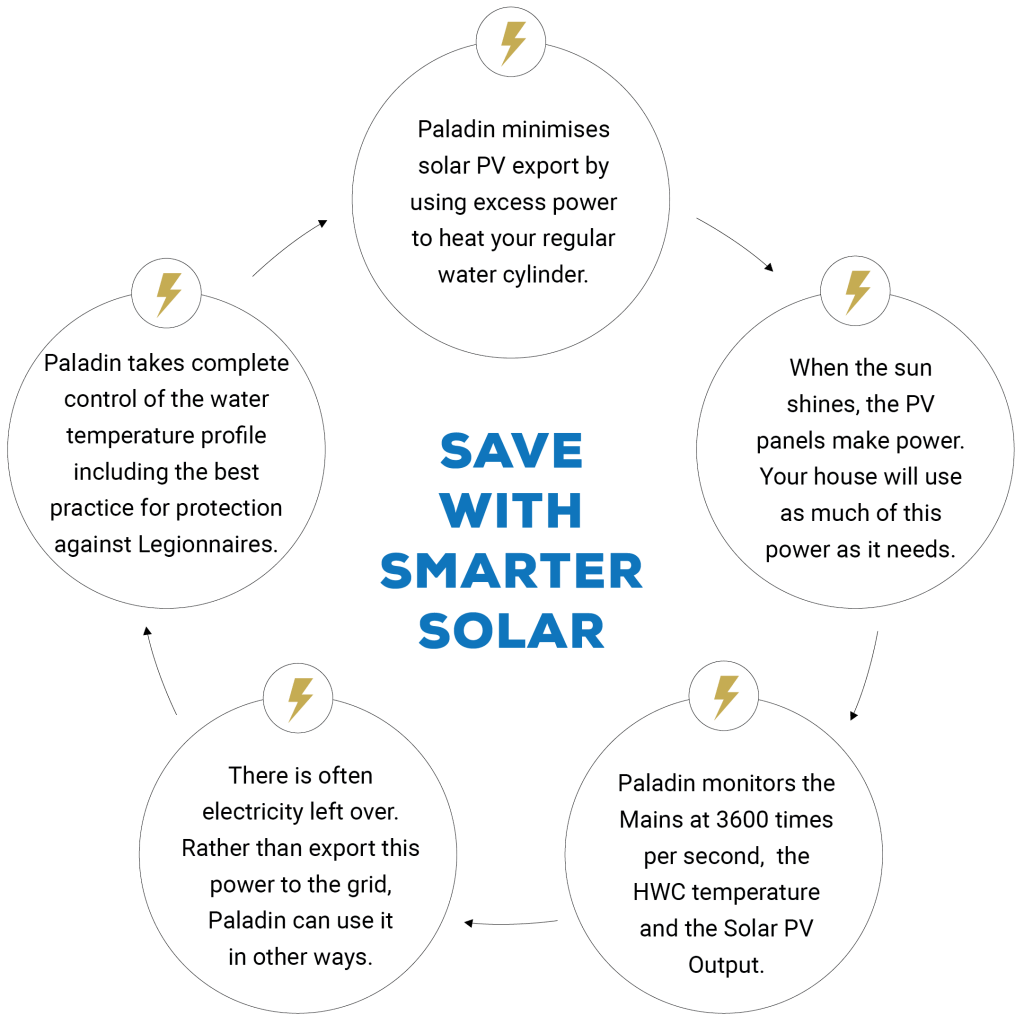 Free Paladin Solar Savings Analysis
For further details contact us on the chat or 0416 245 439 or sales@paladinsolarcontroller.com.au
For a calculation on your personal savings send us a copy of your power bill (feel free to cross out personal details).